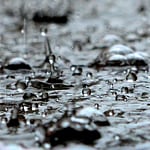 Here at Jaguar Buffalo, our team wants you to stay safe when you're behind the wheel. Driving in the rain increases the risk of accidents, but if you practice safe driving tips, it will help you stay safe.
If rain is heavy enough to cause flooding, then don't drive unless necessary. When you are driving in rainy conditions, then be sure to slow down. Hydroplaning can happen if you're driving too fast. It's safer to slow down as soon as the rain starts because it draws oils out of roadways and can make conditions hazardous.
Don't use cruise control when it's raining, as it increases the risk that you'll lose control of your vehicle. Be sure to give yourself extra room from traffic ahead. Driving slow will help you avoid hard braking, and if you gently steer and accelerate, then it will help you maintain control of your vehicle. Never drive in areas that are flooded around Amherst, NY. Areas that are likely to flood can be deadly, so plan an alternate route there's heavy rain.